Commercial Real Estate Burbank, CA
Burbank Commercial Real Estate
Burbank is located in the San Fernando Valley region of Los Angeles County, California. It is home to a diverse range of commercial real estate opportunities, including office, retail, industrial, and entertainment properties.
One of the leading commercial areas in Burbank is the Media District, which is home to major entertainment companies like Walt Disney Studios, Warner Bros. Studios, and NBC Universal. This area includes office buildings, sound stages, post-production facilities, and other entertainment-related properties.
Retail is also an essential part of Burbank's commercial real estate market, with several shopping centers, strip malls, and standalone stores located throughout the city. The central retail hub in Burbank is the Burbank Town Center, a large indoor shopping mall that includes a mix of national and local retailers.
Burbank offers a variety of commercial real estate opportunities to businesses in different industries, making it a popular location for companies looking to establish a presence in the Los Angeles area.
Sales Market
Sales data from the past 12 months:
Avg. Vacancy at Sale: 4.3%
Rental Market
Burbank's industrial rents average $26.00/SF, significantly above the metro average. Logistics space follows a similar pattern, with rents exceeding the $18.50/SF metro average.
In the last decade, the Burbank Submarket experienced transformative rent growth, increasing industrial rents by 115.4%.

Known For
Burbank also has a solid industrial real estate market, focusing on logistics, manufacturing, and distribution. The city has several industrial parks and warehouses, many of which are located near major transportation routes such as the I-5 freeway and the Burbank Bob Hope Airport.
Zoning & Land Use
Zoning districts: Burbank is divided into different zoning districts, each with its own regulations.
Conditional use permits: Some businesses may require a conditional use permit in order to operate in Burbank.

Local economy
With its diverse industries spanning media, technology, healthcare, and aerospace, Burbank offers a stable economic foundation and opportunities for cross-industry partnerships.

Accessible transportation networks and business-friendly support from the local government enhance the city's appeal, facilitating efficient logistics and providing incentives for economic development.
Top Businesses In Burbank, CA
Realtor® DRE 02047572 / 02211621
If you're considering listing your commercial property in Burbank, CA or perhaps you're thinking of selling or even leasing the space; consider contacting my team. We're really looking forward to working with you.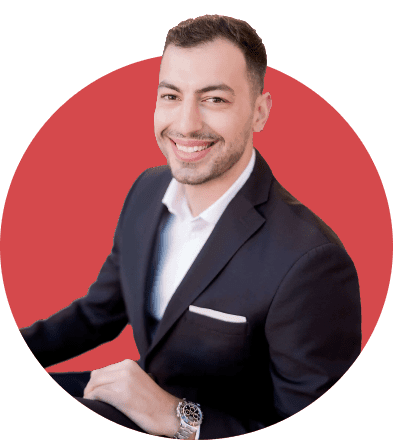 Commercial Property Listings in Burbank, CA